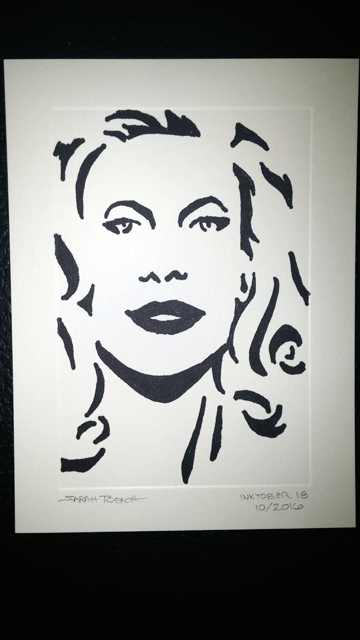 I opted to go to black and white ink again with Number 18. I wanted to try a bit of working from negative space. I had a photo of a fashionable model. Again, working freehand with no preliminary penciling involved.
Unfortunately, I'm not happy with some of the details. The mouth is too large, the nose too high on the face, and the eyes too small. But then, it is freehand — and I am very nit-picky.
@
@
@
@
@
@
@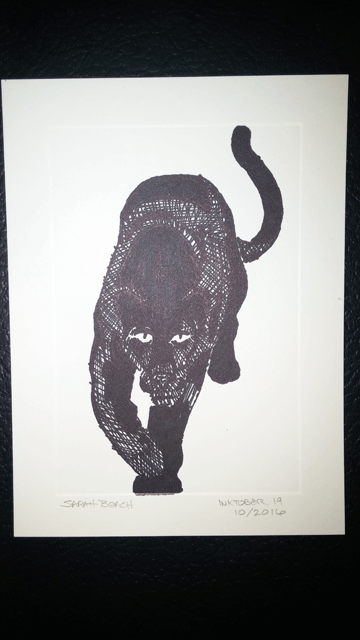 For Number 19, I wanted to try drawing a panther. A friend had posted the photo on his Facebook page and I liked it. Since I was on the black and white kick, the panther had an appeal. The challenge was doing it totally in black and white, because I didn't have any greys to use. I opted for cross-hatch for the parts I wanted to be that slight grey. He's a very slinky creature, this panther.