SPEC SCRIPT FOR LAW & ORDER -- "The Weapon"
The problem with writing spec scripts for television is that they become outdated fairly quickly. And then they just sit around. This is one reason why I've taken to posting out-of-date specs on my website as writing samples. I enjoyed writing them, and hope that at least one person out there might enjoy reading them.
With that said, here's some background on this script: Law & Order: "The Weapon"
When I first moved to Los Angeles, I worked for a few years at the LA County Law Library in a clerical position. I got to see a lot of publications directed at the legal professionals, and some of their discussions interested and intrigued me. One issue that caught my attention was that for lawyers, there can be a distinction between legal competence to stand trial and who can qualify as a credible witness. In other words, credibility doesn't have to be tied to mental competence.
This led me to wonder what would happen in a case where someone was not legally competent to stand trial, but might be considered a credible witness. Which led to this story.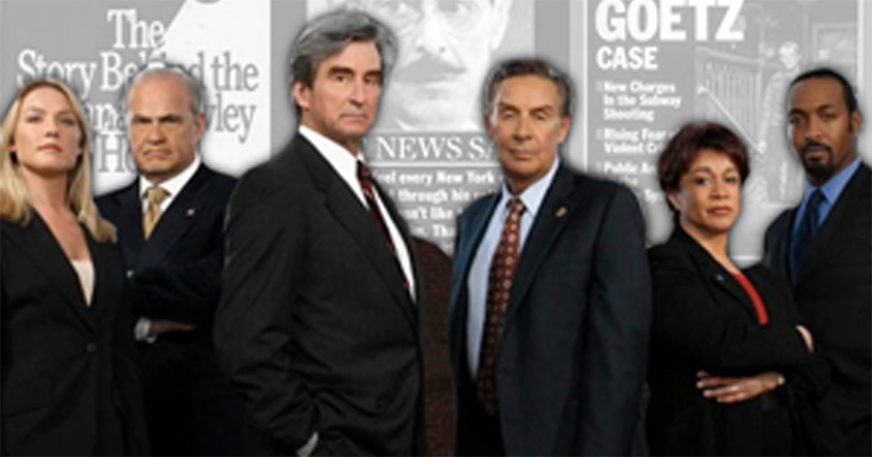 Also, sometimes as a writer, you just can't help but imagine certain actors in roles. The part of Jennifer Everett in this script was written with Blythe Danner in mind, her cool elegance and social grace.
To give you an idea of the period this script was written, the following list gives the names of the then-current characters:
Lt. Anita Van Buren; Det. Lenny Briscoe; Det. Ed Green; ADA Jack McCoy; ADA Serena Southerlyn; DA Arthur Branch.
As always, this script is offered only as a writing sample. All rights to the characters belong to Wolf Films and Universal Studios.