X-FILES: "SASQUATCH"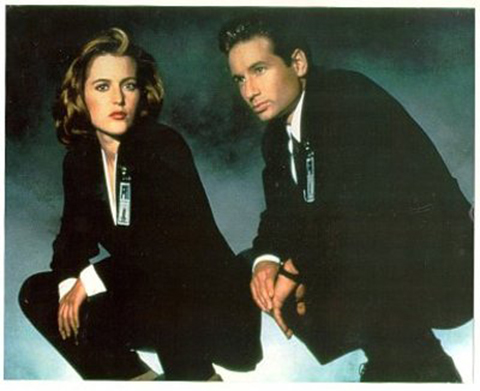 When Mulder and Scully are sent to the Pacific Northwest, for once, Mulder is the skeptic about the prospect of a strange creature on the loose. All he sees is murder motivated by jealousy. But Scully finds the physical evidence odd and unaccountable by ordinary circumstances.
This spec script was written back when The X-Files was still on the air. It's so old, I actually had to retype it, as I did not have a copy of it on my current computer. That was amusing to realize.
Since one goes into the writing of a spec script knowing that it will probably never be filmed, you have to put some thought into what you chose as the subject of your story. It has to be interesting enough to get the script read. And yet, the writer's impulse is to not waste the best ideas on a story that will only be used to open doors for oneself. Because the subject matter of a Sasquatch was so completely obvious for The X-Files, so obvious that they were unlikely to do such a story, I decided to have some fun with it. I was more interested in handling the character interaction, anyway. But I wanted a nice little "murder" mystery as well.
Again, this is offered only as a writing sample.
I hope you enjoy it. As always, if you want to comment, drop by my message board with feedback.
X-Files and its characters are properties of 20th Century Fox.