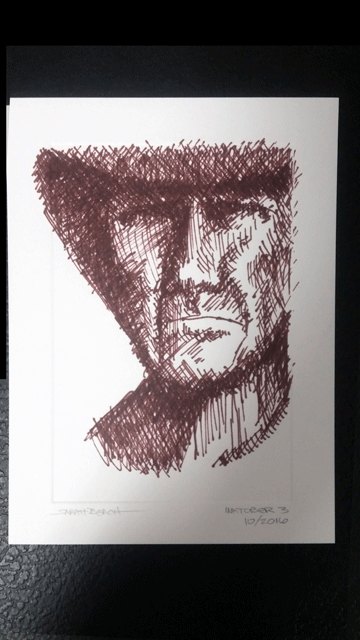 When it comes to pen-and-ink work, I often call myself the "Queen of Stippling." All those little dots! But I find that I can often get a great deal of subtlety in shading with stippling. So yesterday for the Inktober project, I thought I would give crosshatching a try.
Day 3 of Inktober I decided to try crosshatch on a portrait, and chose Robert Taylor, the star of Longmire as my model. He has an interesting face.
This was done freehand from a picture online – no tracing, no lightbox.
Going for the rustic feel, I chose brown ink rather than black.
It's not perfect, but considering I'm a bit out of practice on portraits, I'm content with it.